Homeless Woman With 6 Dogs Refuses To Go To Shelter Because They Don't Allow Pets
A 65-year-old homeless woman was spotted on the streets of Tijuana, Mexico, hiding from rain and cold inside a black plastic bag. And the big garbage bag was actually an improvised shelter for her and six dogs she cares for.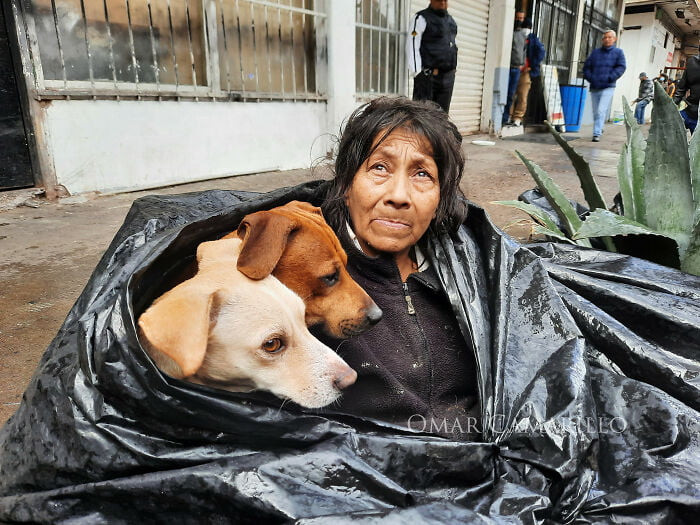 The local police spent half an hour trying to convince "Chole" to go to a shelter, but she refused. She cried and said she didn't want to leave her dogs behind. The animals are not allowed at the shelter, so she chooses to stay outside no matter what, Blanco y Negro reports.
"Chole" was scared the dogs would be left all alone if she had been taken to a shelter. She told the police:
I don't want to go, I don't need help, I'm fine here.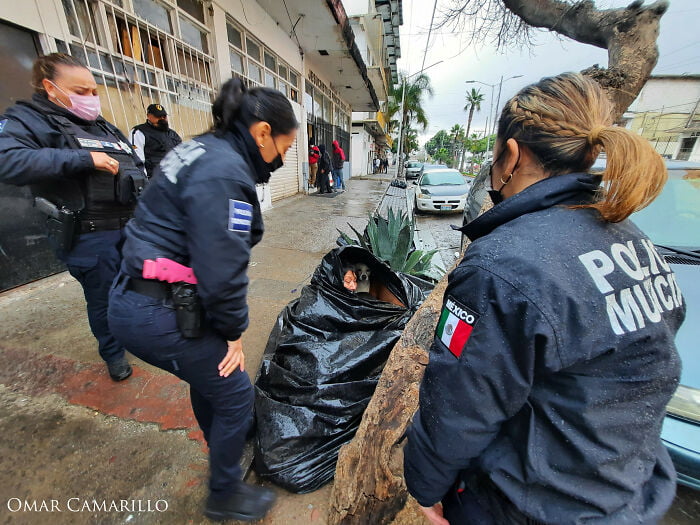 The police didn't want to leave her in cold and dangerous conditions and finally managed to convince her to find shelter for the night. It is reported that "Chole" spent the night at her son's place, but was back on the streets the next day.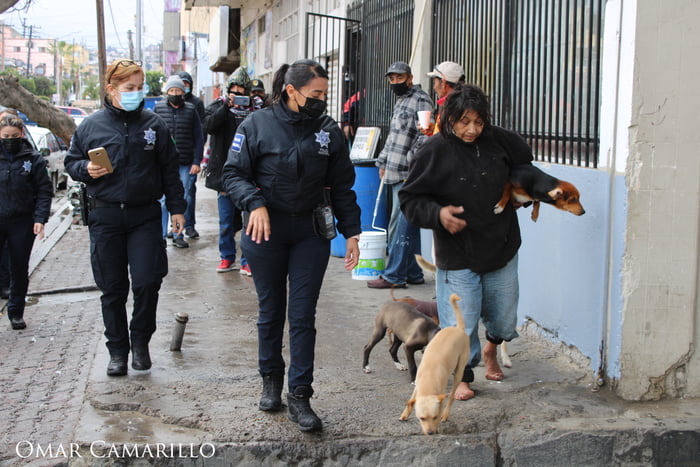 After reading about her story, Alejandra Cordova Castro, a local woman, decided to help "Chole." She gave "Chole" some water, food, blankets and socks.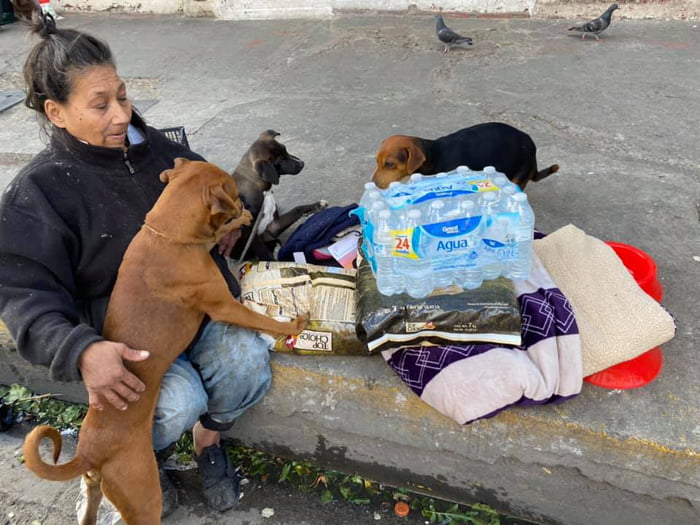 I was shocked by the conditions in which the woman lives. I was able to realize that "La Chole" has a great heart because she helps animals despite having many shortcomings.